Altar Servers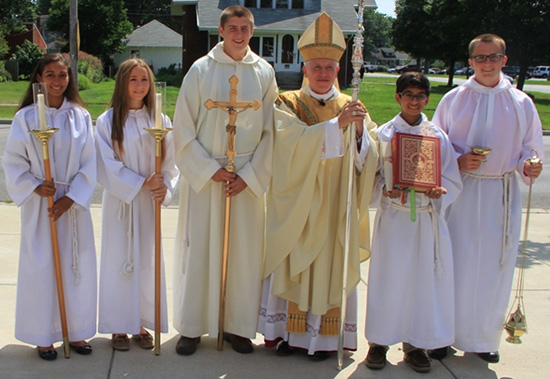 Altar servers are an integral part the celebration of Holy Mass at Saint Rose. They minister at the liturgy by leading processions with the crucifix and candles and by assisting the Priest and Deacon throughout the Mass. Yearly training is provided to our servers so that our young parishioners and fulfill the important liturgical responsibilities entrusted to them. Four altar servers minister at each Sunday Mass, and so 24 servers are needed each weekend for a typical Sunday Mass schedule at Saint Rose. This ministry is open to responsible girls and boys in middle school (grades 5-8) and high school (grades 9-12).
Adult Servers are also needed to assist at weekday Masses and for Funerals. This ministry is open to all adults.
To volunteer please contact our Director of Liturgy and Music, Charlotte Mariasy at the parish office.