Resources
FORMED
FORMED.org is a revolutionary online platform featuring the best Catholic videos, audio talks, eBooks and movies from trusted partners like the Augustine Institute, St. Paul Center, Marian Fathers, Lighthouse Catholic Media, Ignatius Press and Word on Fire. Catechism and Personal Faith Formation are at the fingertips of every parishioner. Visit FORMED.org to learn about these resources delivered to you by the Augustine Institute.
All parishioners and school families have FREE access to Formed! It's easy to get started:
- Click the link below to go to FORMED.org
- Click "Sign up as a parishioner"
- Enter our parish zip code or name to select our parish (St Rose of Lima, 43551)
- Enter your name and email, and you're in!
Click here to visit formed.org

Parish Lending Library
Saint Rose Parish is proud to have recently established our parish lending library. Located in the basement of the church, the library exists to provide Saint Rose parishioners with access to resources to further their knowledge of the Catholic faith and deepen their spirituality.
Below are links to our list of books that are available. Each link will take you to a different PDF with the books ordered according to either Category, Title or Author. If the writing is too small to read you can click the "+" and "-" signs at the top of the page to zoom in.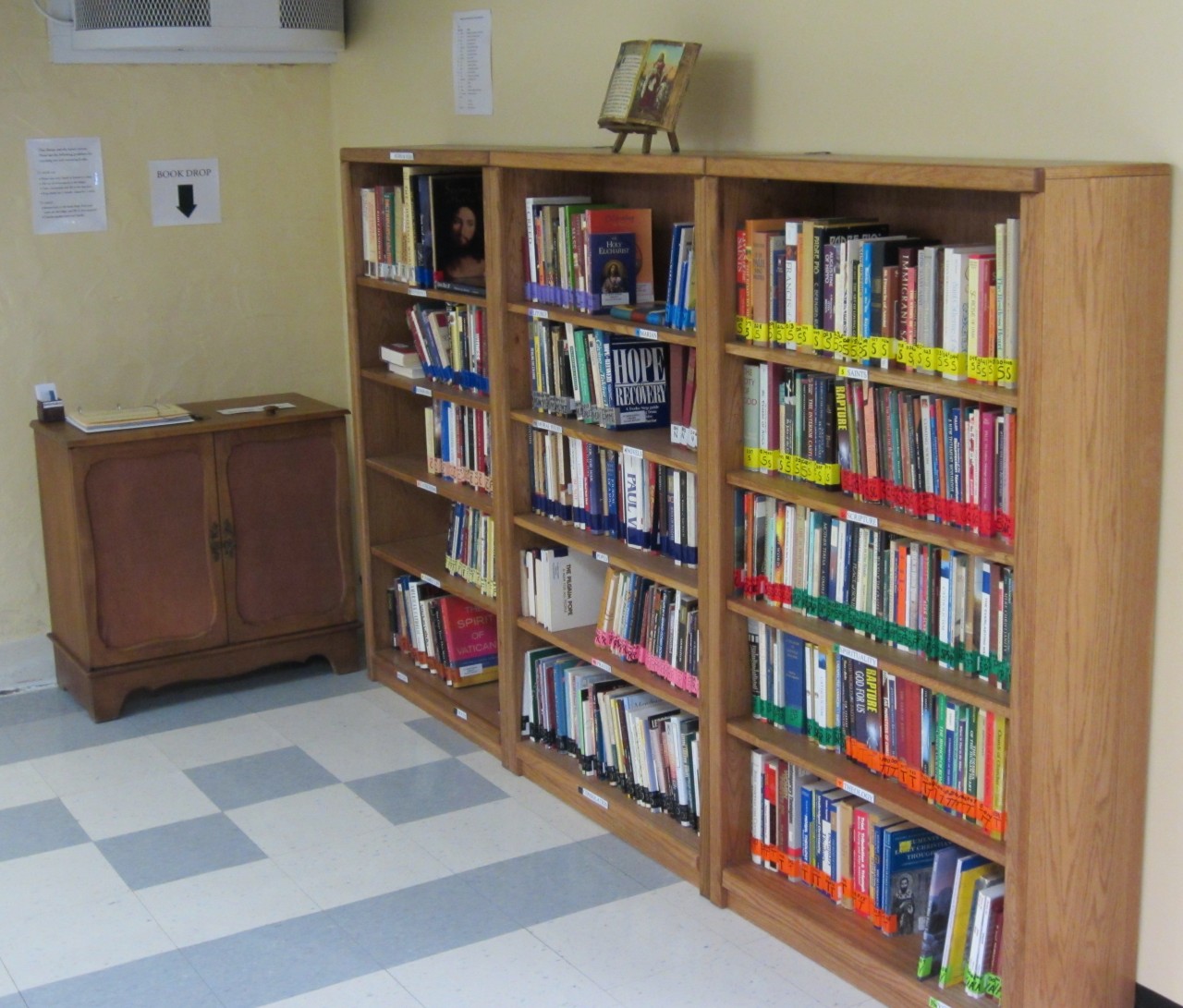 Saint Rose Library List by Category
Saint Rose Library List by Title
Saint Rose Library List by Author
Offical Catholic Websites
Spiritual Resources
Moral Issues
Responsible Citizenship - Government Contacts