Summer Movie Nights

---
Religious Education Registration
Religious Education Registration for the 2017/18 school year is OPEN!
Religious Education registration is a little different this year...It's all online!
For more information, please see the letter below from our Director of Religious Education, Mrs. Patty Russo.

To register for Religious Education, click the buttons below to be taken to the appropriate form. There are separate registrations for I-Class, Home School, and Sunday Preschool. All In-Class and Homeschool families are required to fill out the Family Dismissal form.
If you have any questions, please contact Patty Russo at russo@saintroseonline.org.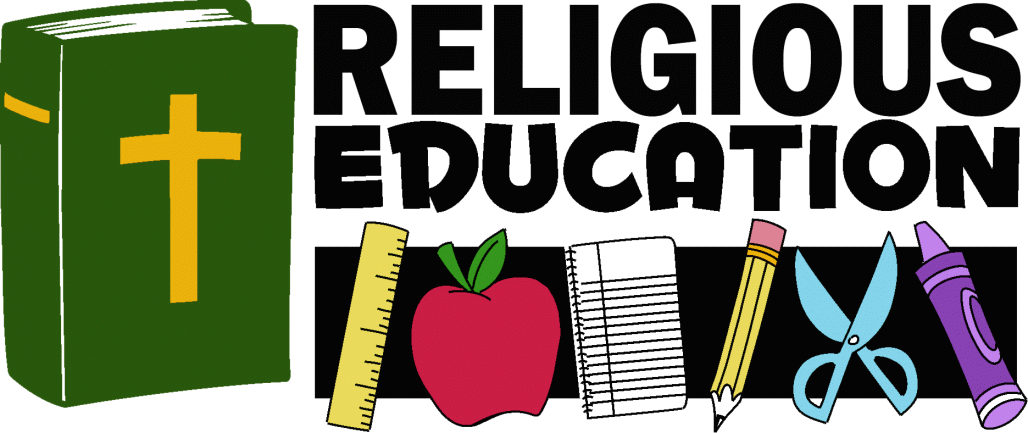 ---
Summer Camp 2017
Registration for summer camp begins March 1! Camps fill up quickly; we encourage you to register as soon as possible.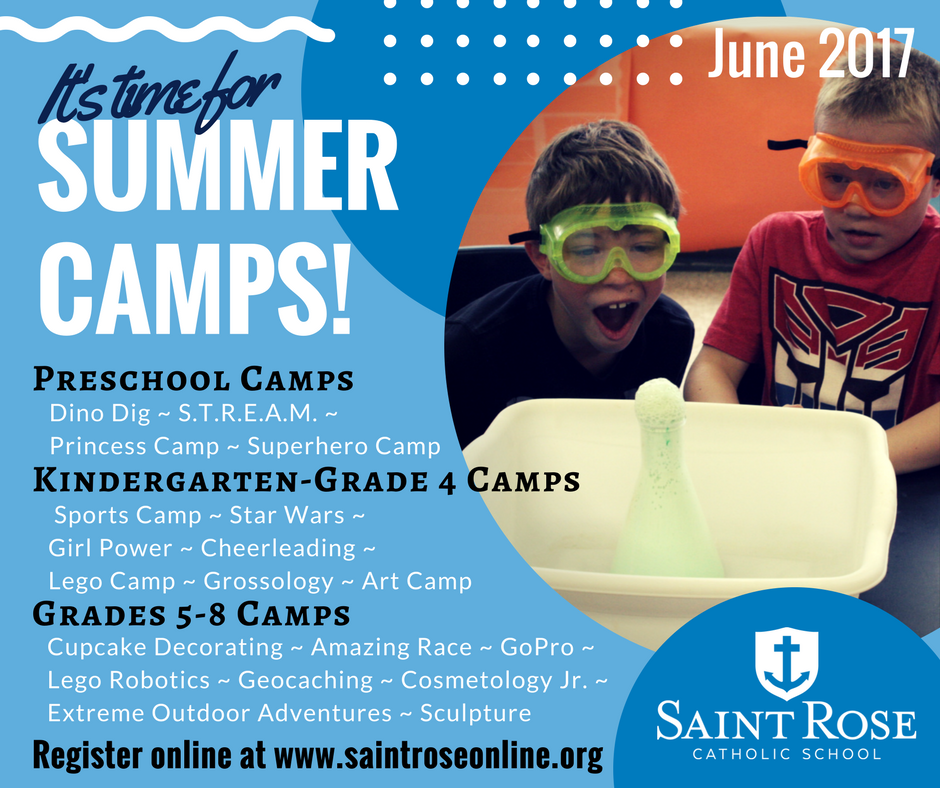 ---
Steubenville Conference 2017
Saint Rose Youth Ministry is headed to Steubenville Mid-America in Springfield, MO on July 13! Spaces are still available, and we welcome all teens from grades 8-12 to join us on the trip. Email Tom Hagerty with any questions, and please pray for a safe and fruitful trip.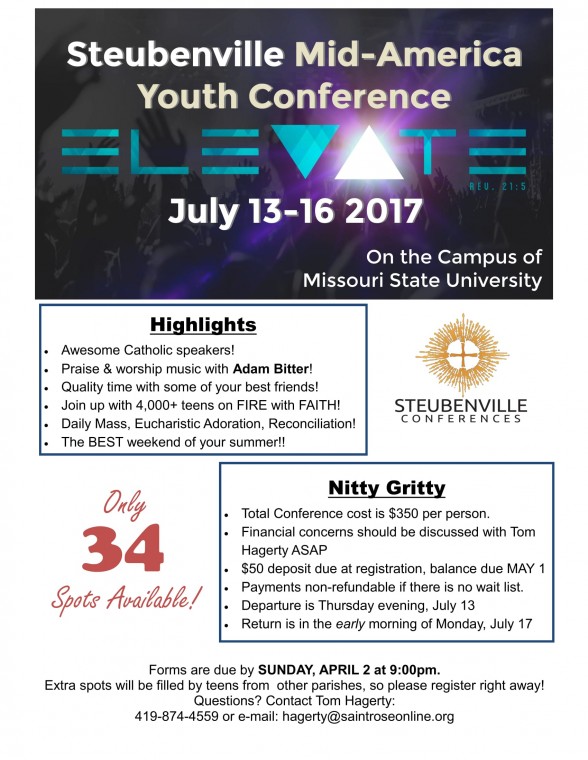 ---
2017-18 K-8 Registration
Registration for the 2017-18 school year will open for current Saint Rose school and parish families Wednesday, January 4, 2017. Registration for families outside of the Saint Rose community will open during our Open House on January 29, 2017. Visit our Admissions page to learn more and start your registration process by visiting our Enrollment page.
Please call the school office with any questions or to set up a tour: 419-874-5631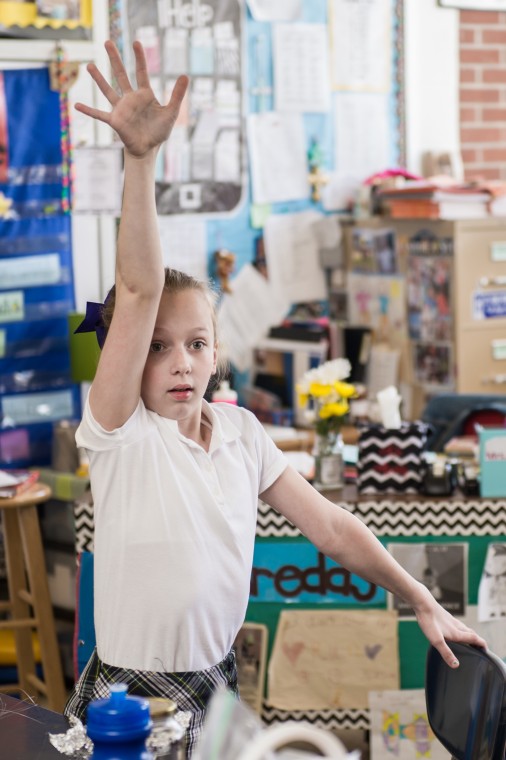 ---
2017-18 Preschool Registration
Registration for the 2017-18 Preschool Year will open December 1 at 9am for current Saint Rose School families and Saint Rose Parisioners. Early registration will close December 16. On Wednesday, January 4, 2017, registration will open to the public. Don't miss your chance to join our preschool family.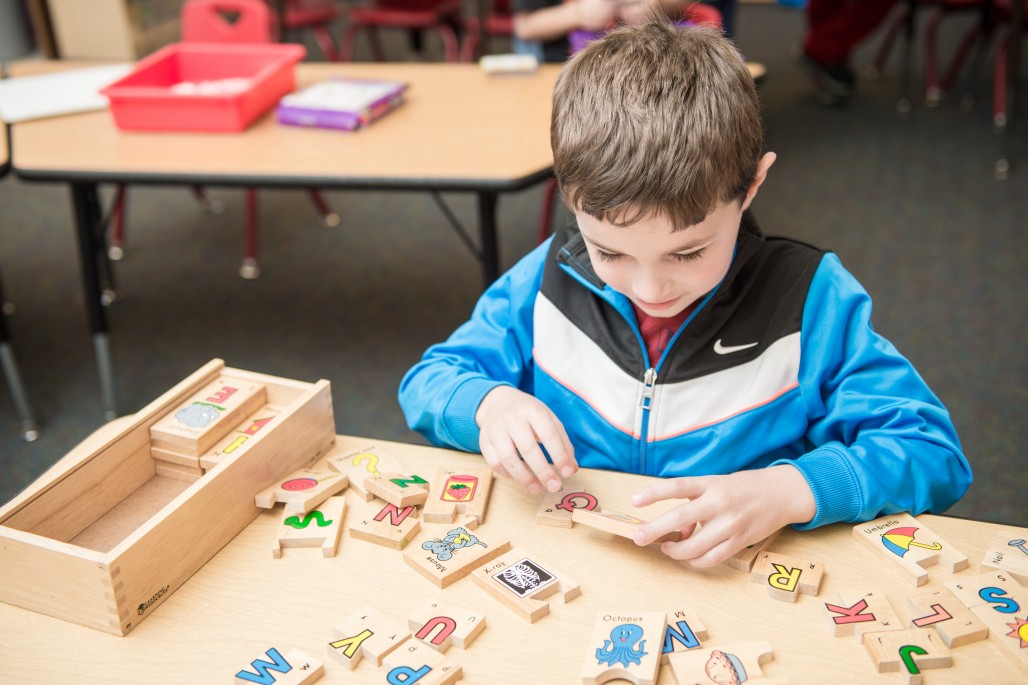 ---
Saint Rose School Pilgrimage
Thank you to the parent chaperones, teachers, liturgical ministers, and priests who facilitated our pilgrimages to Holy Rosary Cathedral, the Sorrowful Mother Shrine, and Our Lady of Consolation. What a wonderful day to experience our Catholic faith in the diocese, walk through a holy door, and receive the mercy of God. CLICK HERE to view photos from our day.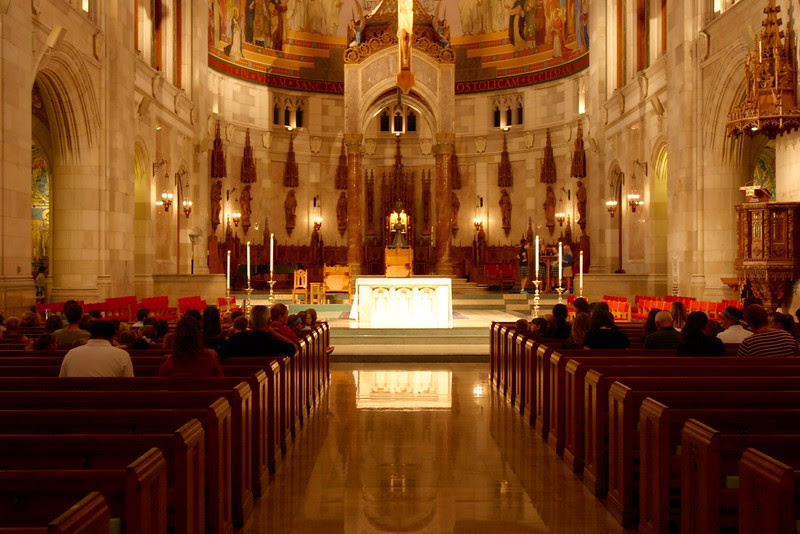 ---
Annual Fund
Why Support?
Saint Rose Parish supported Saint Rose School last year with $350,000 from weekly offerings. That means the parish community supported each of our students with a $1000 scholarship. For some Saint Rose families, however, additional help is needed. Your generous gift can make it possible to provide a unique experience of education and formation to our students. Please contact the Parish office if you are interested in contributing.
Phone: 419-874-4559 or Email: parish@saintroseonline.org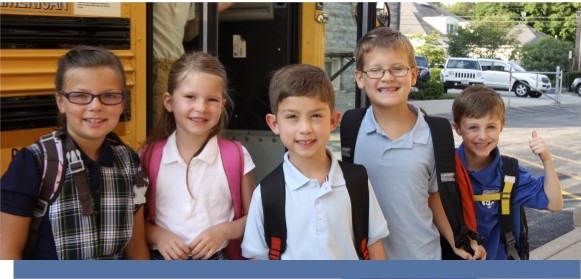 ---
Eucharistic Adoration Offered on Mondays
Did you know that Saint Rose offers Eucharistic Adoration every Monday from 9:45a to 9:00p? While there are people scheduled for every half hour, anyone who wishes to come in and visit is more than welcome! So come and spend some time with Our Lord, present in the Eucharist. You'll be glad you did!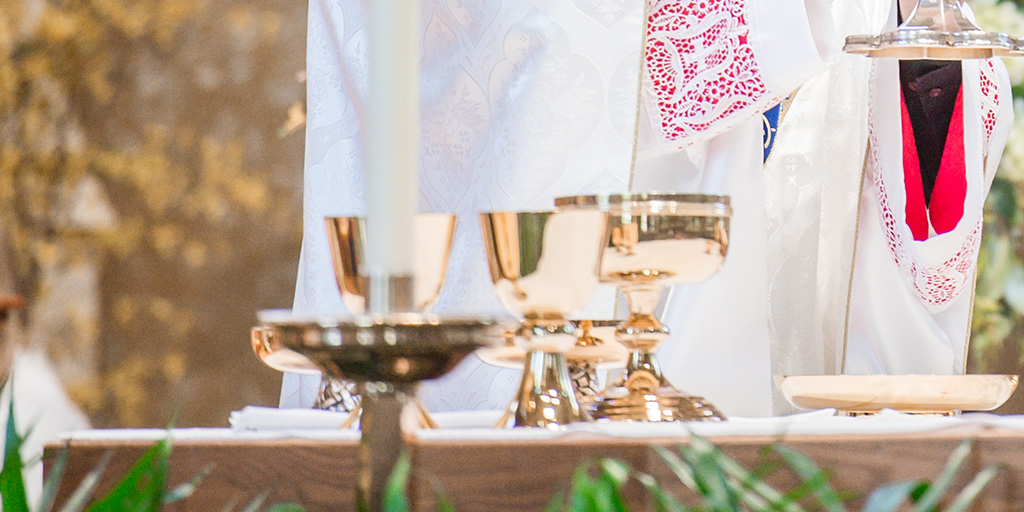 ---