St. Rose Women's Retreat
St. Rose Women's Retreat
Saturday, November 18
8 a.m. to 4 p.m.
The retreat is open to women ages 14 to 114
$15 per participant
*Please bring a Bible, rosary, and notebook or journal to the retreat.
Our retreats are a great way to recharge spiritually and grow your faith. The Women's retreat "Praying with the Scriptures" will be led by Father David Kidd.
Retreat Schedule:
• 8:00 a.m. -- Mass
• 8:40 a.m. -- Registration, welcome, breakfast
• 9:15 to 12:15 p.m. -- Talks by Father David and quiet, personal prayer time
• 12:15 p.m. to 1:15 p.m. -- Lunch
• 1:15 p.m. -- Talks continue by Father David
• 2 p.m. -- Eucharistic Adoration, Rosary, Confession
• 3:45 p.m. -- Benediction and Closing
Register Today!
Pick up an enrollment form at the parish office or click here to download the enrollment form to print and fill out. Return your enrollment form with your $15 payment to the Saint Rose parish office at:
215 E. Front Street, Perrysburg, OH 43551
Make checks payable to: St. Rose Parish
*You may also use the weekly offertory basket*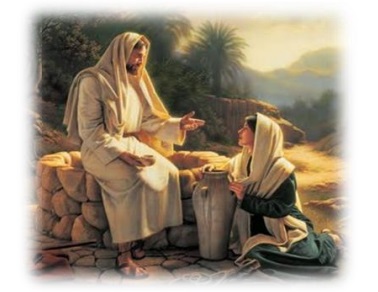 ---
MEN's NIGHT OUT!
Join us on Monday, November 20th, 2017 at 6:30pm in the Saint Rose Gym for Fun, food, football & fellowship!
Come join the men of Saint Rose for a fun-filled evening of football, food, and fellowship! BBQ ribs & chicken, brats, and all the trimmings will be served. Beverage tickets will be sold separately at the event. Enjoy Monday Football on the BIG screen, a variety of card games, 50/50 raffle, and more. (Must be 21 years or older to attend)
Tickets are $28 until November 6th (early bird special)
Tickets are $35 after November 6th
Tickets may be purchased by clicking here: Purchase Tickets Now!
or by stopping in the Parish Office.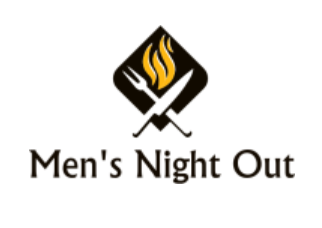 ---
Epic @ Saint Rose
If you were asked about…
The Crusades
The Inquisition
The Galileo Affair
Vatican II…. What would you say?

Epic: A Journey Through Church History allows you to explore the major people, places,
and events in 2,000 years of history of the Catholic Church (500 A.D. to Vatican II). See the
glory of the Church founded by Christ and understand where you fit into this epic story.
This 16-part study features dynamic DVD presentations with Church history professor Steve
Weidenkopf, and student materials including a workbook, timeline chart and bookmark.
Each week includes a dynamic multimedia presentation and small group discussion.
(Limited to 24 participants in each session.)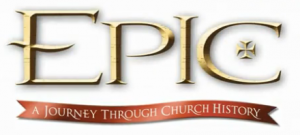 ---
Alpha @ Saint Rose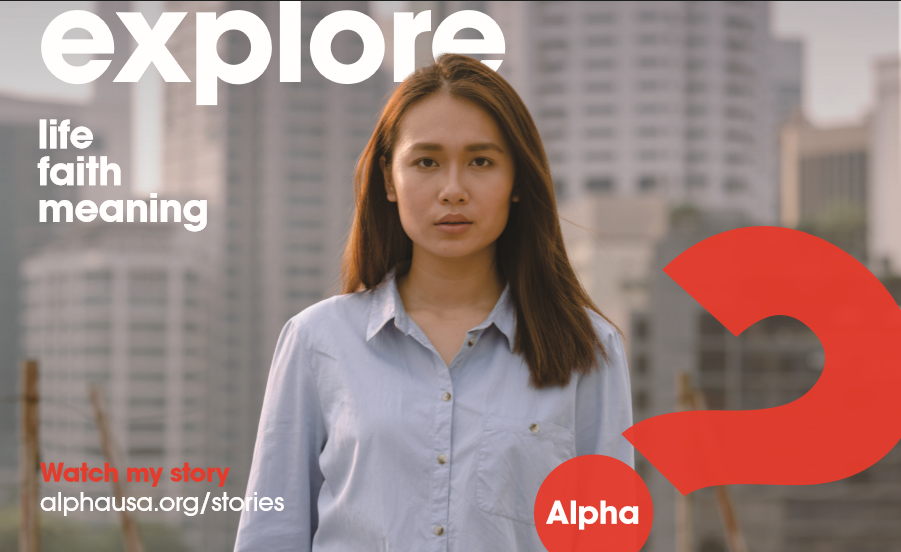 ---
Introducing: Class Mass in 2017/18
Saint Rose Parish and School will inaugurate the Class Mass in the 2017-18 school year.
Each Class Mass is organized to help promote fellowship among children of the same grade level and their families by inviting them to join together for Mass and then a short reception afterwards. During the school year, each grade will have a designated day at a 9:00 a.m. Sunday Mass to pray and worship together followed by an opportunity to socialize
Two parents (one from Saint Rose School and one from PSR or
Home School) are needed to help to coordinate the short reception for each Class Mass. At a later time, families will be asked to RSVP, to bring up the Offertory gifts, and to be Greeters at Mass.
Please click here to volunteer

All Saint Rose School families, Parish School of Religion families, and Home School families are invited to "Save the Date" for all Masses of grades in which their children are enrolled.
Grades 7-8: September 24
Grade 6: October 22
Pre-School: November 12
Kindergarten: December 17
Grade 1: January 21
Grade 2: February 11
Grade 3: March 18
Grade 4: April 15
Grade 5: May 20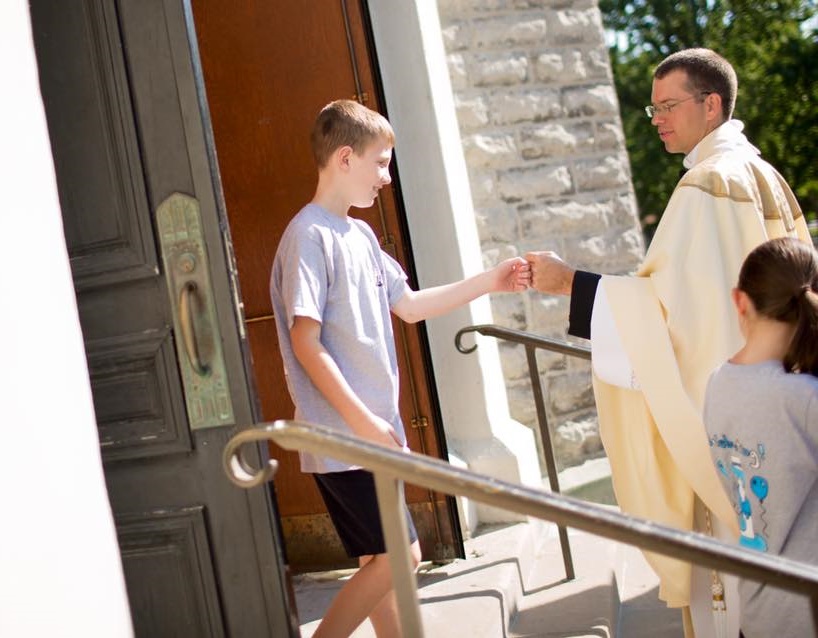 ---
Calling All High School Men!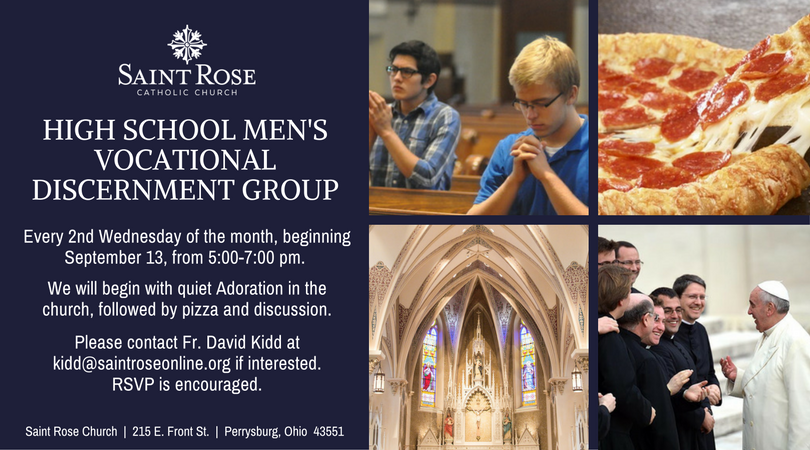 ---
Religious Education Registration
Religious Education Registration for the 2017/18 school year is OPEN!
Religious Education registration is a little different this year...It's all online!
For more information, please see the letter below from our Director of Religious Education, Mrs. Patty Russo.

To register for Religious Education, click the buttons below to be taken to the appropriate form. There are separate registrations for I-Class, Home School, and Sunday Preschool. All In-Class and Homeschool families are required to fill out the Family Dismissal form.
If you have any questions, please contact Patty Russo at russo@saintroseonline.org.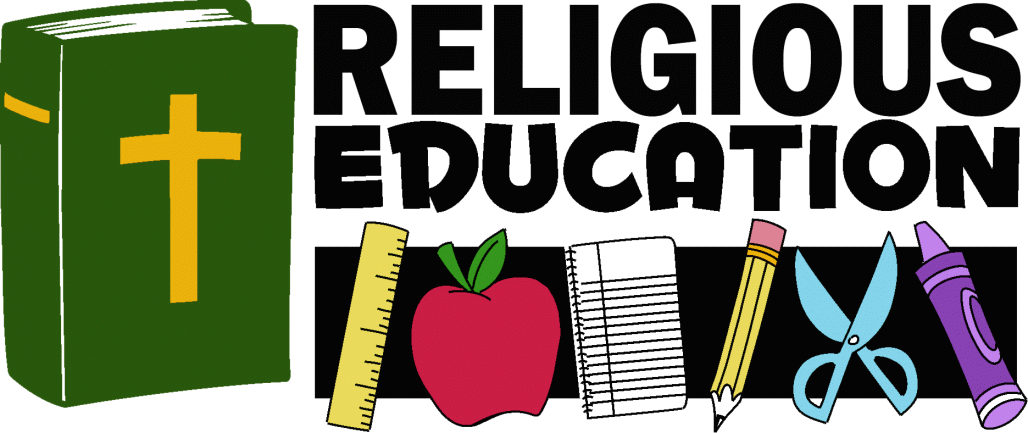 ---
Eucharistic Adoration Offered on Mondays
Did you know that Saint Rose offers Eucharistic Adoration every Monday from 9:45a to 9:00p? While there are people scheduled for every half hour, anyone who wishes to come in and visit is more than welcome! So come and spend some time with Our Lord, present in the Eucharist. You'll be glad you did!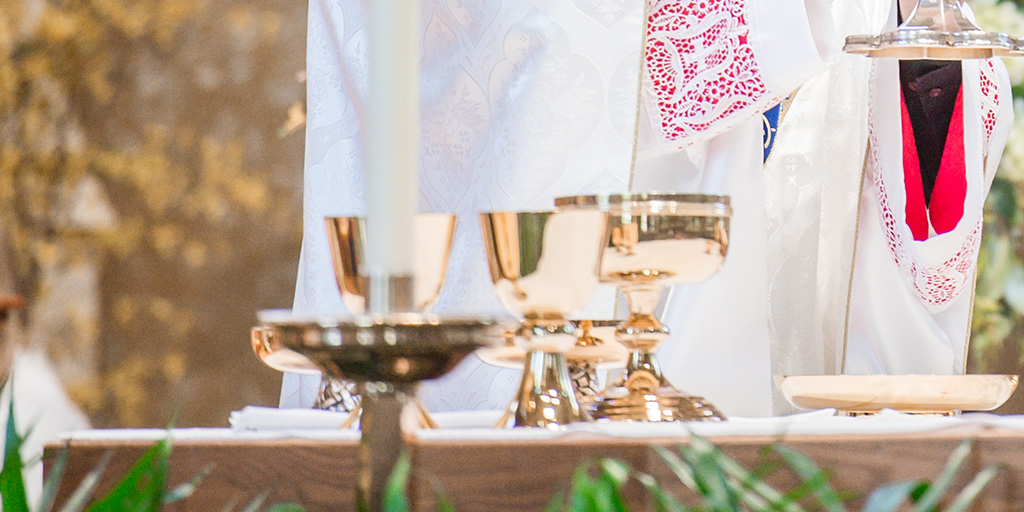 ---