Confession / Penance / Reconciliation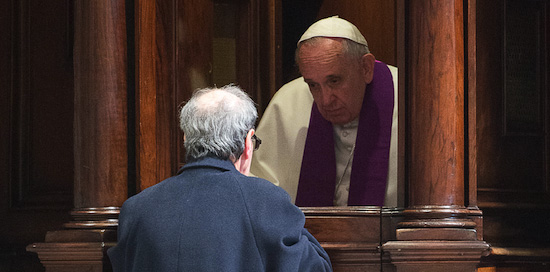 Catholics are encouraged to celebrate the Sacrament of Reconciliation any time that they are conscious of serious sin or at least once a year. Frequent confession is highly encouraged for growing in virtue and holiness. In addition to special penance services in Advent and Lent, the Sacrament of Reconciliation is offered weekly at the following times:
Monday: 6:30 am & 8:30 am
Wednesday: 6:30 pm
Saturday: 4:00 pm
Anyone is free to schedule confession at any other time by appointment. Contact the parish office at 419-874-4559 to arrange a time.