Holy Matrimony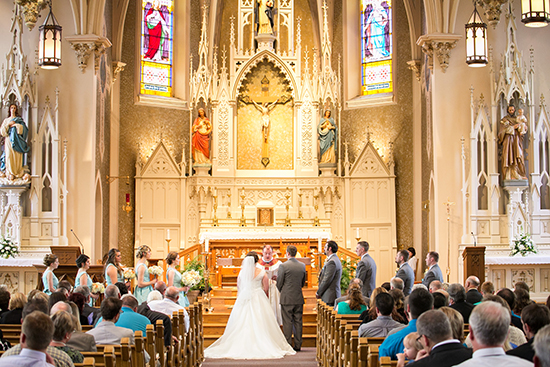 The Sacrament of Matrimony, instituted by God, is the life-long covenant between a man and woman, united in faithful and fruitful love.
Saint Rose Church is a beautiful place to celebrate the Sacrament of Matrimony. Because of the large number of wedding requests that we receive, only parishioners, children of parishioners, and former parishioners may schedule their wedding ceremony at Saint Rose. A minimum of six (6) months is required to prepare for the celebration of the Sacrament of Matrimony. Couples should contact Fr. Kishore Kottana soon after their engagement to begin the process. (Note: Please do not schedule any other venues until you have met with Fr. Kishore).
Catholics who wish to get married must normally celebrate the Sacrament of Matrimony in a Catholic Church. Catholics who are marrying a non-Catholic may request permission through their parish priest to get married in a non-Catholic Church under certain circumstances. In order to at Saint Rose Catholic Church, at least one party must be a baptized Catholic. Regardless of the place of marriage, all must take part in the preparation and formation program through the parish. Please note that our parish does not hold weddings during the liturgical seasons of Lent or Advent.
For general information on Marriage in the Catholic Church, visit www.ForYourMarriage.org