Saint Rose School Alumni
Saint Rose School is proud of all of its graduates and welcomes them back to Saint Rose School at any time. The alumni committee seeks to help graduates reconnect with one another via email, newsletters and social events. If you are an alum and would like to update your contact information or if you have news to share with us, please complete the form below or email Ellen Kang at kang@saintroseonline.org. We can't wait to hear from you!
---
Attention Saint Rose Class of 2013 & 2009!
CONGRATULATIONS are in order! Let us help you celebrate your accomplishments in high school or college! Please join your fellow classmates and former teachers on June 5, 2017 10:30am Mass followed by a light brunch. Please RSVP to kang@saintroseonline.org
Be sure to check out our Saint Rose School Alumni Facebook page
---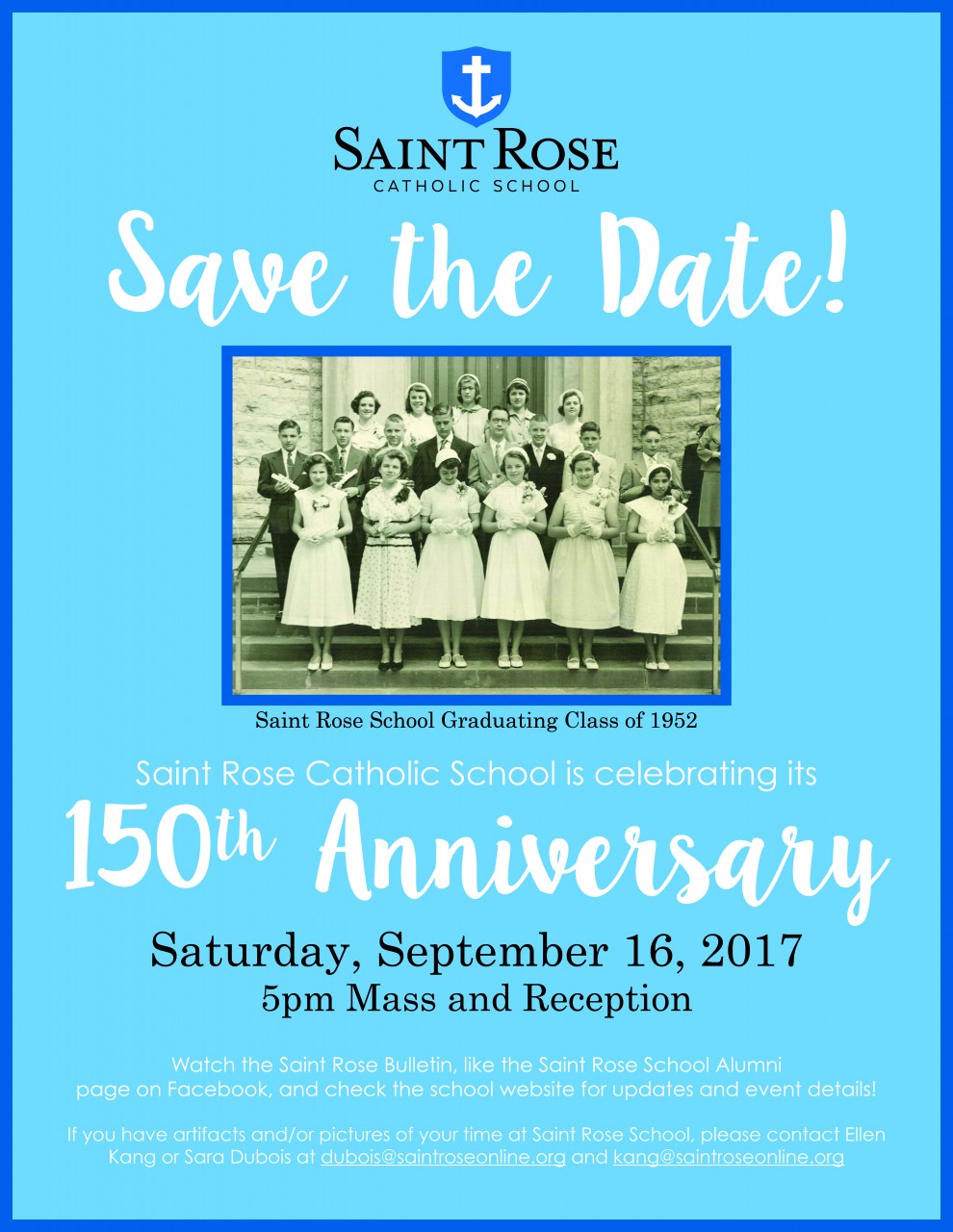 ---
ALUMNI NEWS:
Class of 2008 and 2012 Reunion Mass and Brunch
Members of the Saint Rose School Classes of 2008 and 2012 (who recently graduated from college and high school, respectively) returned to school in early June for a celebratory mass and brunch. They enjoyed catching up with one another before they move on to new adventures! Members of the class of 2012 will be heading to college in the fall and attending such schools as: Ohio State University, Bowling Green State University, Ohio University, Michigan State University, Marquette University, University of Notre Dame, and more. Members of the class of 2008 will be heading to medical school, architecture school and more. It was great to see all of our graduates!
---